There are many attractions when it comes to family holidays in Mooloolaba. It is such a fun and safe destination. One benefit is that a lot of the nearby attractions are within walking distance.
Many people come to Mooloolaba because of the beautiful, safe swimming beach. It is patrolled and there is also the lovely boardwalk that separates it from the car traffic well. But you can't spend all day on the beach and there are many other fun things to do in Mooloolaba too.
One key attraction is the Sea Life Sunshine Coast Aquarium. From our hotel balconies that face the street, you can see the Sea Life Building. It is just a few hundred metres away and is easily walkable, even with a pram.
When you stay at Nautilus, just being able to walk everywhere is a real benefit. As someone who lives nearby, I know what a nightmare it can be to find a park in the Wharf Precinct where Sea Life Is located.
Our hotel can offer both one and two bedroom holiday apartments close to Sea Life Aquarium, and also the beach and everything else Mooloolaba has to offer.
The amount of ocean wildlife you can check out at Sea Life Aquarium include the Jellyfish Kingdom, Seahorse Sanctuary, seals, sharks, turtles and so much more. Most people spend around two hours there, passing through the ocean tunnel and getting up close and personal with local and exotic sea life.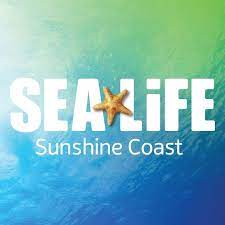 After two hours of walking about, what a luxury it can be to simply walk a hundred metres or so and make it "home" to your apartment. Of course, you could visit one of the many local restaurants, cafes and bars at The Wharf Mooloolaba too.
If you are searching for a hotel close to Sea Life in Mooloolaba, you can't get any closer than Nautilus Mooloolaba. Don't worry, the main beach entry is just as close.
To find out more about staying at our resort hotel in Mooloolaba, simply book online, make an enquiry or phone us with any questions you may have.