Discover Tranquility at SeaLife Mooloolaba: A Marine Wonderland for All Ages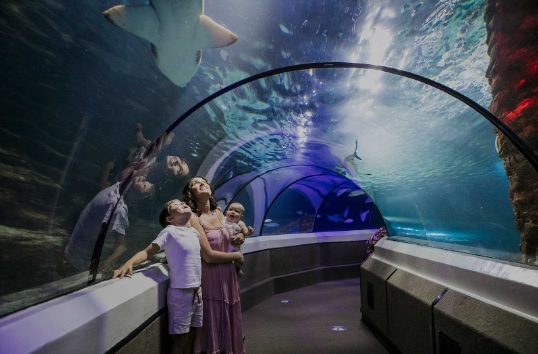 Have you ever taken a moment to appreciate how relaxing it can be to watch fish glide gracefully through water? A visit to one of Australia's most impressive aquariums might just be the thing for you! We've raved about the wonder that is SeaLife Mooloolaba before, and honestly, we can't praise it highly enough! SeaLife Mooloolaba isn't just a treat for the little ones – it's an absolute delight for grown-ups too. It offers a breathtaking setting where you can immerse yourself in the rich tapestry of ocean life. From majestic sharks and elegant rays to the adorable seals and colossal sea otter – it's a marine wonderland that promises to captivate your heart.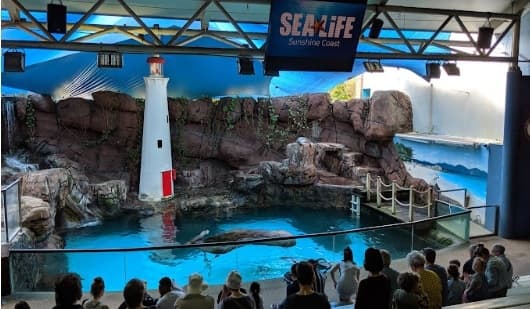 If you're in Mooloolaba, this is an experience you absolutely cannot miss. Lucky for you, it's a mere four-minute stroll away from your apartment at Nautilus Mooloolaba.  So why wait? Dive into the magic of SeaLife Mooloolaba and let the ocean's charm wash over you!
Create Timeless Memories at Mooloolaba Beach
When it comes to family vacations, there's something undeniably special about a beach getaway. The promise of sun, sea, and sand brings smiles to faces young and old, and Mooloolaba Beach on the Sunshine Coast of Australia is the perfect destination to make those family dreams come true. So, pack your sunscreen and get ready to create memories with your loved ones. If you're travelling as a family, Mooloolaba Beach has a treasure trove of seashells, interesting stones and fascinating sea creatures washed up by the tide to keep your kids entertained. Each discovery is a small victory, and these treasures will become cherished keepsakes of your time here. For the more adventurous souls, Mooloolaba Beach offers a variety of water activities. From surfing the waves to paddleboarding or even trying your hand at kiteboarding, there's no shortage of aquatic adventures to embark on. As you spend your days at Mooloolaba Beach, you'll naturally leave your footprints in the sand. These imprints tell a story of your time here, a story of joy, relaxation, and connection with nature. And just as you leave your mark on the beach, Mooloolaba Beach leaves a mark on your soul.
As you set foot on the pristine shores of Mooloolaba Beach, you're etching memories into your heart and soul. This captivating slice of paradise nestled on the Sunshine Coast beckons you to revel in life's uncomplicated joys, to immerse yourself in the exquisite wonders of nature, and to craft moments that will endure for a lifetime. Join us, and together, we'll write your unique beachside tale upon the golden sands of Mooloolaba.
Mooloolaba Delights: Savouring Culinary Experiences by the Sea
As you embark on your coastal adventure in Mooloolaba, we have a delectable piece of advice for you: arrive with a hearty appetite, for Mooloolaba's culinary scene is a jewel in Queensland's gastronomic crown. It's a haven for food enthusiasts, just waiting to be uncovered.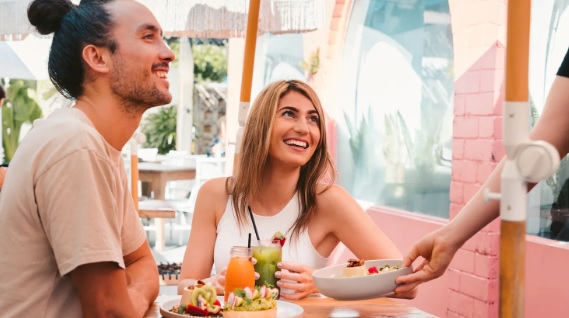 Begin your day with a delightful journey through the charming seaside suburbs' most cherished cafes. These local treasures are where the culinary magic begins, and their offerings are sure to leave you wanting more. Take a leisurely morning visit to The Velo Project or De Ja Vu Cafe, where your day starts on the perfect note. Their eggs benedict, corn fritters, and velvety coffee are nothing short of extraordinary. These spots are not only known for their mouthwatering dishes but also for the inviting atmosphere they offer.
And when the sun climbs higher in the sky, it's time to explore a world of flavours for lunch. Consider booking a table at Spice Bar restaurant, where a delectable journey through diverse cuisines awaits. In the afternoon, head to The Wharf, a gastronomic wonderland where your taste buds will be in for a treat.
Here are some culinary gems you can't miss: Il Vento, where you can savor authentic Italian cuisine that transports your taste buds to the heart of Italy. Rice Boi offers modern Asian delights that are sure to tantalize your senses. And at Pier 33, you can sample the Sunshine Coast's finest local produce, including mouthwatering seafood that will leave you longing for seconds.
After a day filled with culinary exploration, it's time to quench your thirst at some of Mooloolaba's finest watering holes. The Boston Shaker Bar and Backlane Tapas and Wine Bar await, ready to enchant you with expertly crafted cocktails, including espresso martinis and flaming concoctions. Taps Mooloolaba and Blackflag Brewing offer a haven for craft beer enthusiasts, where you can sip on your favorite brews while enjoying live music, creating the perfect ambiance for relaxation.
So, dear travelers, come to Mooloolaba with an empty stomach and an open heart, ready to embark on a journey of flavors, sights, and sounds. This is your invitation to savour every bite, share laughter with friends and family, and create memories that will be cherished for a lifetime.
Bon appétit! 🍽️🌊🍹
Discover the Magic of Healing at Magic Massage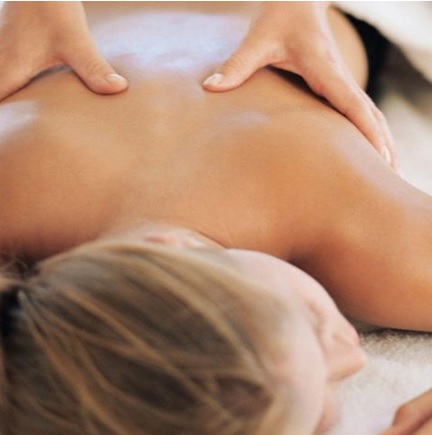 Magic Massage have redefined the way you experience massage therapy. It's not just about relaxation; but all about making a positive impact on your overall well-being. If you're after a holistic approach to healing and well-being, it's time to experience the difference at Magic Massage. A warm and welcoming atmosphere, coupled with their commitment to your individual needs ensures that you'll feel relaxed and rejuvenated after your session.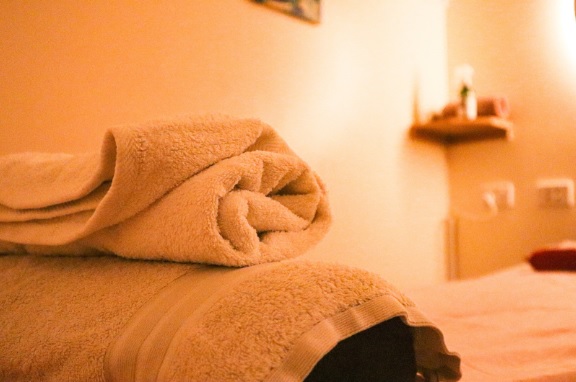 At Magic Massage, they don't believe in a one-size-fits-all approach. Their magic team of highly experienced therapists takes the time to understand your unique needs and concerns. Quality is non-negotiable at Magic Massage and they take immense pride in working exclusively with the finest massage therapists on the Sunshine Coast. When you step through the doors, you can rest assured that you're receiving the highest standard of care and expertise. Your comfort and well-being are Magic Massage's top priorities, and the skilled therapists are there to ensure you leave feeling rejuvenated and refreshed after every visit. If you're seeking more than just your typical massage – something truly relaxing, deeply personal, and oh-so-soothing – then it's high time you scheduled an appointment with the team at Magic Massage during your Nautilus getaway!
Discovering Tranquility: A Stroll Through Buderim Falls
Ahhh, the hidden gem of Buderim Waterfalls – a place where nature's beauty and serenity converge to create an enchanting experience like no other. Tucked away in the heart of the Sunshine Coast, is a testament to the unspoiled magnificence of the natural world. From the moment you set foot here, you'll feel as if you've stepped into a tranquil oasis, far removed from the hustle and bustle of everyday life – but only a 15 minute drive from your stay at Nautilus Mooloolaba.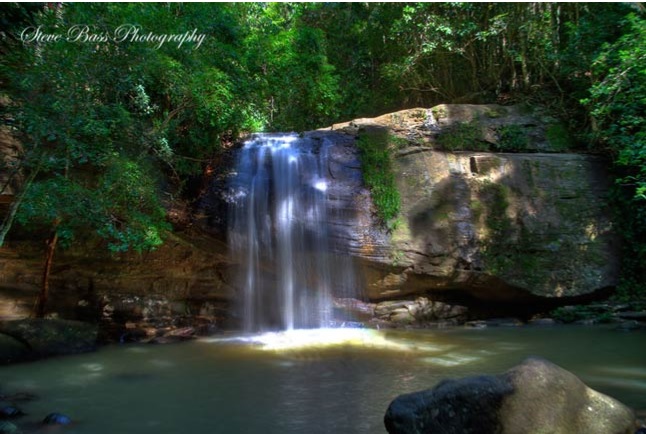 As you begin your short of 1km stroll through the Buderim Waterfalls, you'll quickly notice the embrace of lush rainforest surroundings. The air is filled with the symphony of birdsong, and the earthy aroma of the forest floor is invigorating. The gentle waters glisten in the dappled sunlight, creating a mesmerising dance of light and shadow. You'll find the perfect spot to pause, reflect, and perhaps even go for a swim in the refreshing pools. One of the magical aspects of Buderim Waterfalls is its ever-changing beauty throughout the seasons. Whether you visit in the lushness of spring, the vibrancy of summer, the golden hues of autumn, or the tranquil serenity of winter, each season offers a unique perspective on this natural wonder.
So, whether you're a seasoned nature enthusiast or simply seeking a peaceful escape, Buderim Waterfalls welcomes you with open arms. Come and take a leisurely stroll through this natural wonderland, and let its warm embrace wash over you!