As any couple knows, there is nothing better than getting away from the busyness of life and taking the chance to reconnect and spend a few precious days together. Whether you are still getting to know each other, or need time away from the kids, a romantic getaway is one of the best holidays possible.
Why not plan that romantic getaway you need sipping cocktails and watching the sunset over the gorgeous Mooloolaba beach?
It is not surprising that Mooloolaba (and the Sunshine Coast in general) is a popular destination for couples. The area is blessed with natural beauty, beautiful beaches, great restaurants, nightlife and a wide variety of tourist activities.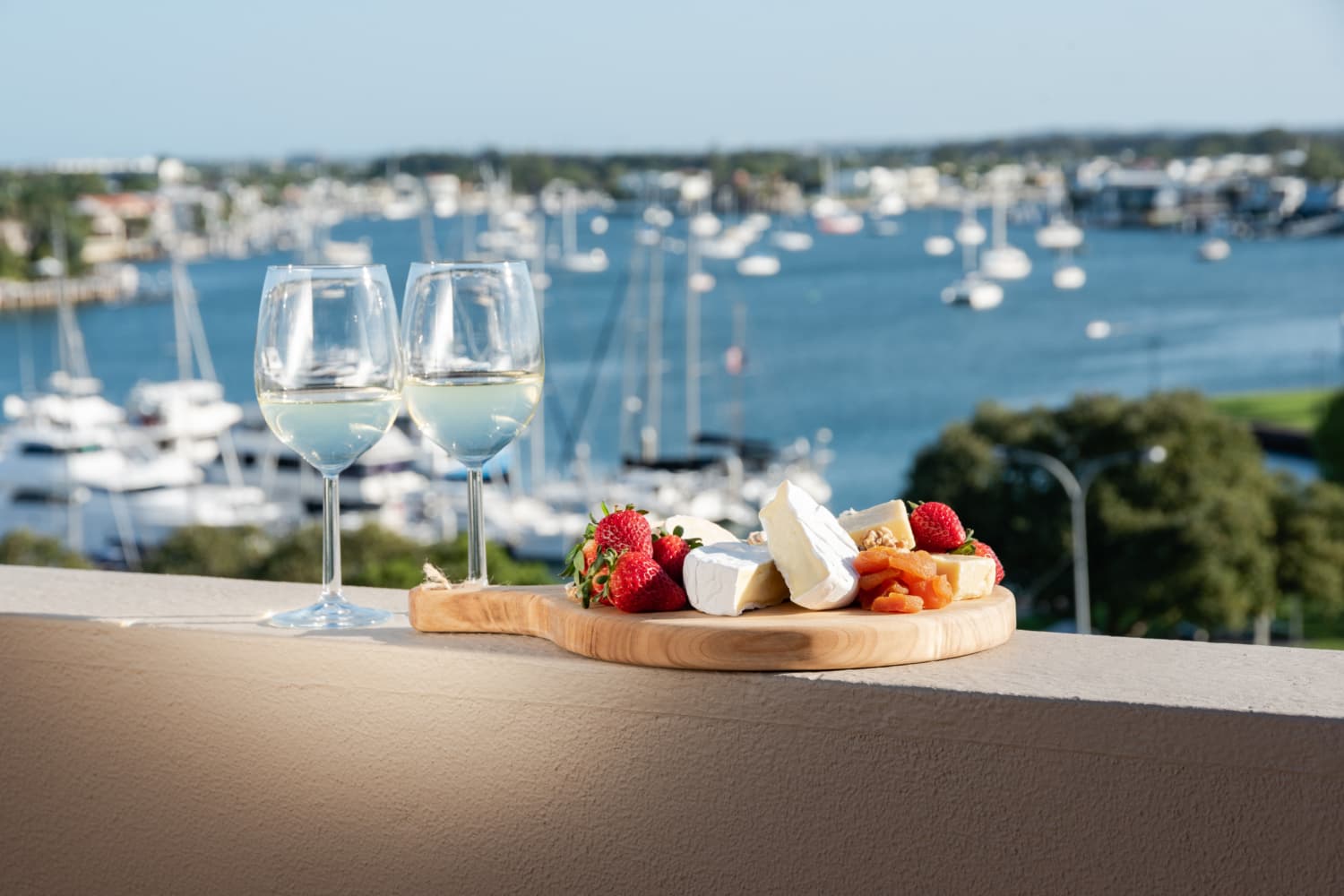 Our one-bedroom holiday apartments in Mooloolaba are perfectly situated to help take advantage of all that Mooloolaba itself has to offer. Located between the patrolled Mooloolaba beach, the wharf precinct and the Esplanade, it is hard to think of a better spot.
When you are not out enjoying the sunshine (hopefully), our fully contained apartments are ideal for relaxing and making yourself at home. Unlike a hotel room, you have more space here to enjoy. Our one-bedroom apartments have a balcony, a lounge room and a modest kitchen that guests can use to make it easy to stay in for meals or to just spend time together.
You might not always want to get up and rush out for breakfast, or to go out for lunch every day. Having the convenience of your own kitchen can mean a leisurely breakfast in bed, or a private lunch out on the balcony together.
If by chance it does rain while you are here, having that extra space when compared to a small hotel room, can be much appreciated.
Within the resort, there is also a swimming pool and spa, a barbeque area and even a mini-golf course to enjoy.
Many of the Sunshine Coast's most popular restaurants are located within walking distance on Mooloolaba Esplanade, or across the road in the Wharf Precinct. This means you can go out for dinner, or a drink together and simply walk home afterwards.
With such convenience and comfort so close to the beach, what more could you ask for? We hope to see you here in Mooloolaba soon, and that we can host you and your partner at Nautilus Mooloolaba for a weekend or even a longer stay too.